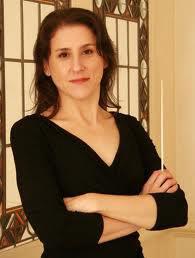 Acquiring instruments has always been a challenge for many, if not most, and today's environment hasn't made it any easier. Here are a few ideas that might help.

It may or may not be your responsibility as a music educator to acquire or maintain the instruments used by the students in your program. However, no matter what level of involvement you have in this process, knowing how things are done—as well as what other options may be out there—can only help to keep things running smoothly. This knowledge can also help to ensure that each student who wants to play has access to an appropriate instrument in good condition, as well as the opportunity to repair and refurbish that instrument when needed. In light of this, we spoke with several music educators about how the instruments in their programs are acquired and otherwise managed.

The Wheres, Hows, and Whos
Different instrumental programs follow different protocols for one reason or another. Perhaps your budget allows for school-owned instruments. Maybe your program finds it easier to rent from an outside supplier. Or perhaps parents are expected to bear the expense of an appropriate instrument for their son or daughter to use in your ensemble. At Pickens County Middle School in Jasper, Georgia, rentals are the norm. "Most are on a rent-to-own plan unless the student plays tuba, bassoon, euphonium, horn—these instruments are rented from the school," says Mary Land, the school's director of bands. "I like the rent-to-own plan for several reasons. The price is very affordable by the month, and my instrument dealer allows me to control the brands, therefore assuring high-quality instruments." "If a student is playing violin or viola, it is the responsibility of the student to rent/purchase an instrument. If students play cello or bass, they can use a school instrument during the day and check it out for home practice over weekends and holidays," says Amy Clement, an orchestra director at North Gwinnett Middle School in Sugar Hill, Georgia. "The school instruments are provided from a BEL (basic equipment list) from the county. We are given a few instruments or items from the BEL every year. Most of our school instruments are provided by the school district (cellos, basses, and a few violins and violas). The majority of violins and violas are rented or purchased by the student from local vendors or over the Internet. If the students are renting/ purchasing their own instruments, it is an advantage simply because we don't have to worry about providing an instrument for them, and they're investing in learning a stringed instrument. A disadvantage to having students acquire their own instruments is that they often purchase instruments of low quality from the Internet (even if we tell them not to do this). These instruments are hard to tune and make it difficult to produce a quality tone." Clement has also noted that working with a BEL can be limiting: "We have had a few instances when we needed instruments. One was when our school opened four years ago and the BEL only provided a certain number of instruments, none of which were violins or violas. We were able to obtain several violins and violas from a local music store. We also experienced a shortage of cellos and basses in the correct size during our second year but were able to borrow from several schools within our county." For Duane LeBlanc, band director at Catholic High School in Baton Rouge, Louisiana, things are slightly different. "First I should say that I teach at an independent Catholic school," he explains. "That is, we are not supported by a diocese. I am given a budget from the school each August. I use the budget to pay for all band expenses. This includes instruments. I am not micromanaged and can spend the money as I see fi t. I have only been questioned once about a purchase. We buy all of our instruments from a local music store. The advantage of my situation is that I don't have to justify my purchases. I don't have to put things to bid, but sometimes do in cases of very expensive instruments. The disadvantage of my situation is I can only work within my budget." These budgetary limitations have led to some difficulties for LeBlanc's program: "We only own one baritone saxophone, but have two bands. The kids simply share. I also don't have the money for things like contrabass clarinet, bass trombone, chimes, nice marimbas…." When the budget falls short, not all schools allow their music educators to engage in fundraising to boost their instrument budgets, but some do. For LeBlanc's program, there is no fundraising at all for the purchase of instruments. But in Land's case, "You name it, we've sold it! We have been most successful with dinner-and-a-concert events." Similarly, Clement's students have sold candles and participated in a play-a-thon. So who pays for what? The answer here is variable as well. Land's program has the students pay a small fee for the larger, school-owned instruments. Clement's program uses a variation on that same arrangement: "We have the cellos and basses pay a voluntary fee for using a school instrument. It is a county-supported fee and helps with the maintenance of the instruments." At LeBlanc's school, parents don't pay for their children's instruments per se, but there is a related cost. "They do pay a band fee to help with the cost of running the program, but we don't specifically charge a rental fee.

When Things Go Wrong
Unpleasant things can happen to instruments used in schools, and insurance can be a very wise investment. For some, this is covered as part and parcel of instrument rental, as is the case for Land's program: "The rent-to-own has an option for insurance. I strongly recommend this, and yes, we have used it." For others, the school district handles the responsibility. "We don't handle the insurance but assume the instruments are covered by district insurance as with any other instructional materials," Clement notes. The parents of the students in LeBlanc's ensembles are responsible for insuring their children's instruments in one way or another: "Students and parents sign a contract. It is expected that they use homeowners' insurance. "For unintentional loss and damage of instruments, different parties may be held accountable. In Land's program, that responsibility falls to the individual student. However, in Clement's program, some costs are absorbed by the school. "We encourage the students to purchase repair insurance through their rental program," she says. "If the student damages a school instrument, we absorb the cost of the repair if the damage wasn't intentional." At LeBlanc's school, "if an instrument is lost, the family is charged for the purchase of a replacement instrument. This has only happened twice in my nine years at this school. I take care of basic wear issues. Parents are expected to return the instrument in the condition it was given to them, which includes a basic cleaning." As for damage, the financial responsibility depends on who caused it and how: "In the event I caused the issue, the school will pay. For example, if it's raining at a football game and I keep the kids in the stands, I would fi x any pad issues for the woodwinds." It's a depressing topic, but theft does happen occasionally. "Once a student left his school instrument in his car and the car was broken into," LeBlanc recalls. "He was required to pay for a new instrument." Although there is only so much a music educator can do, some steps can be taken to help combat this sort of loss. "We have assigned numbers to store each student's instrument, which seems to help," Clement says, "and we try to make sure all instruments have identification on the cases as well."

Dealing with Financial Hardship
For schools at a serious financial disadvantage, there are a number of options for acquiring student instruments. Land's program has used Title I funds. Although Clement has not needed grants, she notes that they are available from organizations such as the American String Teachers Association (asta.org).She also mentions the website Donors-Choose.org. Public school teachers can list items they need on the site; potential donors can then browse the listings and choose to give funds for specific articles. When a fundraising goal for a request has been reached, the item is purchased by DonorsChoose.org and delivered to the requesting school. Although application is via invitation only, VH1 Save the Music (vh1savethemusic.com) can help jump-start an instrumental program at a public elementary or middle school where one is lacking. The program will supply instruments, but the school must devise and implement its own program—as well as come up with the budget for a qualified music educator. Another source for instruments is Mr. Holland's Opus Foundation (mhopus.org). Title I schools—public, private, and charter—with existing instrumental programs can pre-qualify via application. Based at the Potomac Arts Academy, a branch of the College of Visual and Performing Arts at George Mason University, Instruments in the Attic (potomacacademy.gmu/Events/Attic.html) is a program that benefits Potomac-area schools. It's essentially a used-instrument drive, but it has proven to be a good model for others to follow, and similar programs can be found throughout the country. Chris Halvorson, director of bands at Aitkin High School in Aitkin, Minnesota, recently surveyed band directors throughout his state and found that a growing number of students are using school-owned instruments due to financial hardship on the part of their families. Halvorson published some results of his survey in an article in the Spring2012 issue of the Minnesota Music Educators Association's journal Interval. On the question of where school-owned instruments should come from on a tight budget, he wrote, "There are many people who have an instrument in their basement or in a closet. They likely would prefer the instrument be used by some child than take up space in their home. Your responsibility is to let people know that you need these instruments"—by writing an article for a local newspaper, advertising on the school website, putting up flyers, or organizing a collection drive (see below). Halvorson has also personally taken part in various national and statewide instrument donation programs, including Play It Forward, which is administered by Minnesota Public Radio: classicalmpr.org/playitforward.

Parting Words of Advice
We asked the three music educators interviewed for this article about any further advice they might offer about instrument acquisition. Clement advises that teachers share their knowledge with parents: "You need to educate the parents on what is acceptable when renting or purchasing an instrument. For instance, sizing of an instrument is important (many parents want to purchase a full-size violin rather than renting a smaller size initially). Parents also need to be educated on why it's important to have a quality instrument for students to play, especially when they are beginning. If an instrument is difficult to play, it will impact the students' overall experience
and may cause them to have a negative view of the instrument." Land says that a collection drive—or, in her words, an "instrument roundup"—can be beneficial to music educators in need of additional instruments. "The instrument roundup is an occasional event in which community members donate unused instruments to the school," she says. "We are able to give a tax receipt to the donor. We can get anywhere from 70 to over 100 instruments at various levels of quality." For LeBlanc, the subject of instrument acquisition intersects in one very specific way with the duties of a band director, and potential directors in particular may wish to take note of his words: "I have worked at two schools in my 11 years of teaching. The first school did not give me a budget, and I had a hard time getting parents to pay the band fee. My present school gives a budget, and I have 99% of the kids paying their band fee. This has made a huge difference in my ability to focus on educating my kids. If you don't have the skills or interest in dealing with the fundraising side of being a band director, I would strongly suggest taking this into account as you search for a job."

Originally printed in the November 2012 issue of Teaching Music, the monthly journal of NAfME, The National Association for Music Education.