At NEMC we strive to be a world class company, enriching lives and improving businesses in support of Music Education.
THE NEMC PLEDGE OF SERVICE
Peace of mind is knowing that your child will have everything they need for their band or orchestral program as they begin their musical journey. Our founder, Raymond Benedetto gave this pledge over 60 years ago and we still offer this to you and so much more!
OUR STORY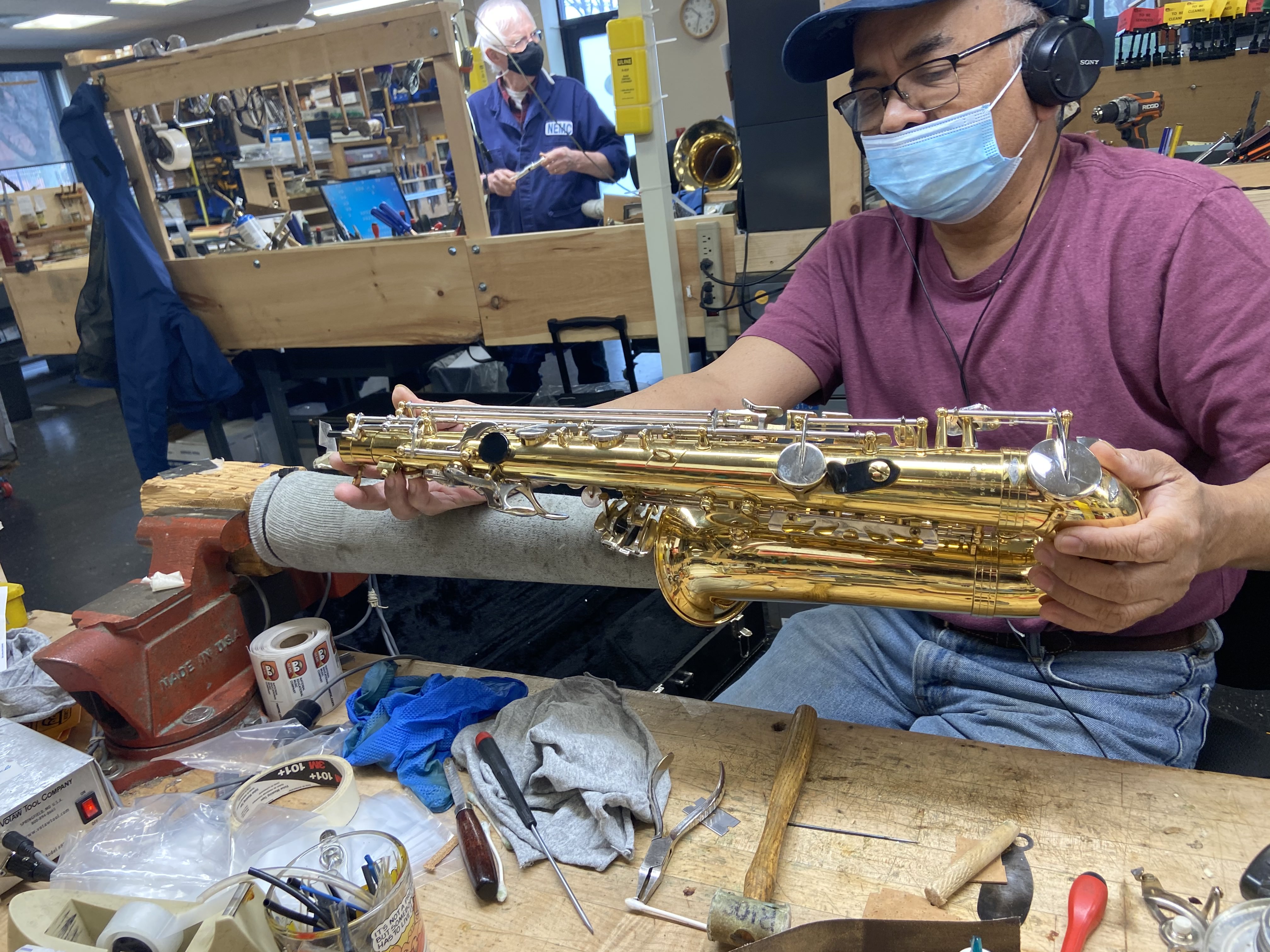 Ray Benedetto was a trumpet player, public school Music Director and an Educational Director in a NJ music store, in charge of renting musical instruments. Over time, he became increasingly dissatisfied with the poor quality of musical instruments being offered through rental programs.
To solve the problem, he founded the New Jersey Educational Music Company in 1957, and began visiting schools and establishing relationships so he could provide top-quality, teacher-approved, premium-band instruments to all students. He changed the name of the company to National Educational Music Company when he began developing a national affiliated program, established through community music stores across the country, that was unprecedented in the music industry.
Now more than 60 years later, our trusted brand, always known for quality and reliability, continues to be an innovator of school band and orchestral instrument rentals, sales and service, nationally distributed through this network of community locally-owned music stores or directly to schools or parents.
It's Truly ALL About the Instruments - OUR PREMIUM BRAND FLEET
Your student's success in band or orchestra depends on having a quality instrument in the best playing condition that is backed by service, exchange and purchase options all at an affordable price. These are all the attributes of the NEMC EasyRent program.
We know what's most important to you...the INSTRUMENTS... and it is to us as well. That's why we are proud that music stores, educators and parents across the country give us an A+ for providing the premium brands students deserve, that are expertly maintained and adjusted for optimum playability. Let's face it, it's hard enough to learn to play, the instrument shouldn't get in the way. That's our promise to you, and it has been for over 60 years.
We only carry premium, brand name, new or like new instruments (And we invented the term "like new" within the industry!)
NEMC's Easy

Rent

instruments go through a rigorous 35-step refurbishment and quality-certification process that makes us an industry benchmark. All instruments are sanitized and packaged in plastic for your peace of mind.
The
EASY

CARE Service Department

We are a premier refurbishment, restoration and repair facility for all student-level through professional brass, woodwind, percussion and stringed instruments. Staffed by 20 full-time professional technicians (Napbirt Members) we have a collective 500+ years of experience...they are true craftspeople.

Our shop is fully stocked with original manufacturer's parts, as well as the capability to custom-make and/or modify parts that are no longer available or obsolete. Instruments can be re-lacquered and/or re-plated and dents can be removed using our MDRS (Magnet Dent Removal System). Ultrasonic cleaning is also available to remove lime scale and debris from the bore of instruments. Every instrument is play-tested prior to leaving our service center.